Rusted Moss Demo
Our Demo Update is Out! (New content, grappling hook settings, languages options)
---
Hey everyone!
Our demo is back up on Steam and comes with some small little updates!
Some new content you can look forward to:
Timed challenge course - Test your grappling hook skills! Can you make it to the top in 2 minutes? This course made its debut during PAX East. After the whole weekend and hundreds of challengers, only 12 managed to beat the course!
Additional boss fight - After completing the challenge course, this boss fight gets unlocked.
Quality of life changes for the grappling hook:
Based on player feedback, there were a lot of suggestions to have the grapple work on mouse hold and release when the mouse is released. We've added in a settings menu so you can customise the hook to how you like! (Sorry for the misspelling of accessibility in this screenshot…)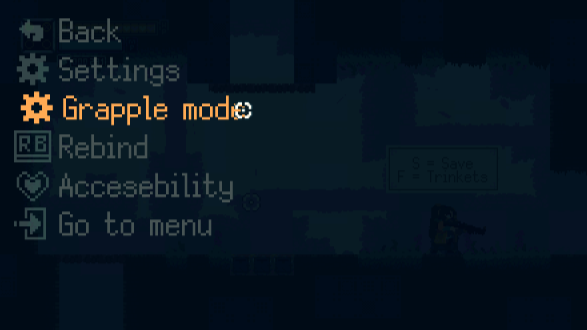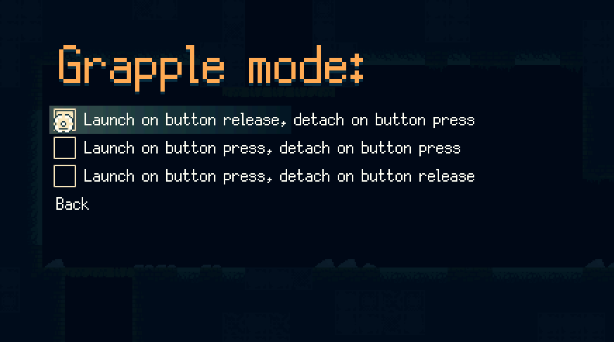 Languages
We are also including language support for Japanese, Chinese, Korean, Portuguese, Spanish
Note: This is our first time dealing with localisation so there might be a few missing translations here and there, sorry about that! We will keep working on it. But do let us know if you find any.
Charge Jump Update
Charge jump only works when you are standing on moss now. We felt it was trivialising a lot of the jumping puzzles. We added in additional moss in some areas that included charge jump skips as we don't want to entirely remove a fun shortcut someone discovered.
Also, sign up for our newsletter for more frequent updates + exclusive content.
Files
Rusted Moss june_03.zip
77 MB
Jun 10, 2022